Print
Sustainability Partners
Winner of a 2009 Champion of Sustainability in Communities Award from the Sustainable Endowments Institute

Please click to go to our blog, Partnering for a Sustainable Chicago
Partnering for a Sustainable Chicago--or Sustainability Partners--is an environmental network facilitating the circulation of knowledge and the building of community connections on Chicago's South Side. Inspired by Wangari Maathai's Green Belt Movement, Jane Goodall's Roots & Shoots, the Edible Arts movement, and such allied recent movements as the Leave No Child Inside Initiative, we are developing new opportunities for bringing the humanities to bear on the urgent questions of how to connect to our communities and to nature in ways that promote peace, friendship, and justice. Seeking to foster philosophical reflection and a larger sense of justice and non-violence grounded on sustainability, food awareness, environmentalism, and biodiversity as well as social diversity, we are committed to promoting creative and effective educational tools to help both young and old learn about these matters and their ethical importance--tools that include such innovative transformations of public space as the Timuel D. Black Edible Arts Garden on the grounds of 5710 S. Woodlawn. Members of our network will have the opportunity to learn from each other's experiences and support each other's efforts by sharing information and resources through
An email listhost (join)
A website with an online calendar, moderated blog, and directory of our network
A series of discussion forums at which experts and community members can exchange information and action strategies on various topics. Invite us to do one of our workshops on Sustainable Savings: How Going Green Can Save Your Soul and Your Money! See our free booklet (PDF).
Various action initiatives designed to help local planting projects and the green belting of Chicago, especially projects involving innovative school and community gardens such as the Timuel D. Black Edible Arts Garden. See our free school garden manual, "How To Start A School Garden: A Practical AND Philosophical Guide." (PDF)
Various creative educational activities, such as "tree ins," designed to help combat "nature deficit" disorder by bringing adults and children together and getting them outside to appreciate the potential of our urban ecology. See our free booklet: "Nomkhubalwane and You." (PDF)
For more information on Tree-Ins, see our introduction (PDF).

Specially designed and supported adult education courses, offered through the University's Graham School of Continuing Liberal and Professional Studies, that will offer professional development credit
We invite you to join us in working together to make Chicago a more sustainable place for all of us to live in.
If you would like to be added to our listserv or join our network, please fill out our Network Directory Form and email it to rschultz@uchicago.edu. And please feel free to call us at 773/834-3929 if you have any questions about our work!
Simply click on the link to download our Network Directory
Network Directory (pdf)
Network Directory (doc)
Key Links
http://www.chicagowilderness.org/
http://www.greenbeltmovement.org/
http://www.cnaturenet.org/book/
http://rootsandshoots.org
http://www.openlands.org/urbangreening.asp?pgid=279
http://www.fieldmuseum.org/research_collections/ccuc/allies.htm
http://www.greenreportcard.org/report-card-2009/awards/champions-of-sustainability
http://chicagostudies.uchicago.edu/resources_green.html
http://www.chicago-botanic.org/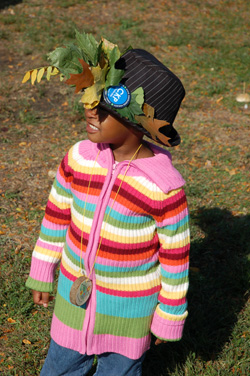 The Civic Knowledge Project Will Work To
Leave No Child Inside
Leave No Life Unexamined
Leave No Voice Unheard
Please Say Yes To The CKP!