Click here to make a tax deductible contribution now!
The Civic Knowledge Project
The Civic Knowledge Project (CKP) is the community connections branch of the Division of the Humanities at the University of Chicago.
Mission Statement: The Mission of the CKP is to develop and strengthen community connections, helping to overcome the social, economic, and racial divisions among the various knowledge communities on the South Side of Chicago. We believe that the free and reciprocal flow of knowledge is empowering. Working with our many local collaborators, we (1) Provide educational and humanities programming linking the University of Chicago to other knowledge communities surrounding it; (2) Develop institutional policy for the exchange of knowledge among different local knowledge communities; and (3) Serve as an educational and organizational resource for our community. Ultimately, our Mission is to apply, through meaningful community connections, the motto of the University of Chicago: Let knowledge grow from more to more; and so be human life enriched.
Recent and Upcoming Events
The Civic Knowledge Project has some amazing events lined up for 2015! Our community-oriented programs highlight the vital role of the humanities in public life, as a key part of the public good demonstrating the virtues of civic friendship and communities of inquiry. Please check out this video of one of our most memorable events, the Prof. Timuel D. Black Bridges of Memory Distinguished Guest Lecture and Jazz Concert, held April 11th, 2015, at Bronzeville's historic Parkway Ballroom:

For more about Prof. Timuel D. Black, our great South Side civil rights activist and historian, please visit our Media Page, our Poverty, Promise and Possibility page, and the page devoted to the Timuel D. Black Edible Arts Garden
And for more recent coverage of important CKP programs, please see:
The Sun-Times features the Civic Knowledge Project's historic event, The Life and Legacy of Dr. Julian Herman Lewis
Tyrone Haymore, John O. Lewis, and Bart Schultz featured on WBEZ's Morning Shift discussing The Life and Legacy of Dr. Julian Herman Lewis
Please be sure to join us for the following exciting upcoming events: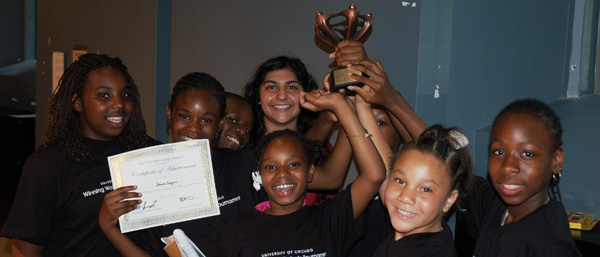 The Civic Knowledge Project gratefully acknowledges the generous support it has received from the Joyce Foundation, the Chicago Community Trust, and the Illinois Arts Council Agency.